Welcome to Encore Rentals NY
We offer reasonably priced and high quality party rentals, including tent rentals, table & chair rentals, cotton candy machine rentals, concessions, and more for every type of special event. Our experienced staff is proud to serve all of Long Island with a superior level of customer service and attention to detail.

Not only do we take great pride in providing high quality products and customer service, but helping you host an enjoyable and stress-free event is always our top priority.

Frequently Asked Questions
We are fully licensed and insured, and below are other frequently asked questions.
Delivery, Set-Up, & Pickup
In order to expand our footprint and work with more customers that would like to use our services, we sometimes need to charge delivery and set-up fees on orders. If you are ever charged a delivery or set up fee, it would be noted on your estimate prior to signing the contract.

In most cases delivery will be scheduled the day before your event, and the pickup the day after, however severe weather or other factors might force an earlier delivery or delay the pickup.

Rental Period
All rates quoted are based on a 24-hour rental period per item. If the rentals are not available for pickup on the scheduled return date, an additional rental day will be charged.

Cancellation Policy
Any items cancelled less than 3 days prior to the delivery date are subject to a 50% cancellation fee. Special order items, like linens and concessions, are subject to a 100% cancellation fee. If items are cancelled upon delivery, the customer will be responsible for full contract cost.

New York 811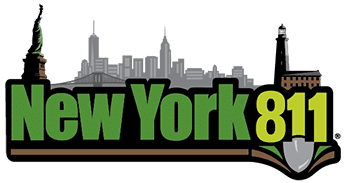 Our tents require stakes to be driven into the ground for stabilization. We advise that you have all underground utilities marked out to protect our team, yourself, and others from the result of unintentionally hitting buried utility lines. The first step should be calling 811 to schedule a public utility mark out.

Premier
Private Locating

Once 811 has come out, contact Premier Private Locating to mark out all utilities located at the site. With enhanced employee training, dedication to internal excellence and oversight, and decades of experience make Premier the preferred choice in underground utility locating.
What People Are Saying About Us
Would highly recommend!!! Great communication and all my stuff was in perfect condition!! Def will use again!!!
Natalie Bentivegna
We were undecided as to where to place the tent. The guys were able to put down a tarp to help us visualize where the tent was going. Once the location was decided the tent went up very fast. Next day, the tent was down before we even realized it. There were efficient and fast. Very nice staff.
Nicole Hall
Great service & bartender highly recommended & will use Encore again when needed.
Hasibullah Hamid
Encore Rentals NY is great! They did an awesome job setting up a 20x20 tent, a 10 foot popup tent, plus tables and chairs for our company BBQ. They got back to us right away for the quote, and the best part is they were back the next day first thing to pickup the tents, tables and chairs!
Greg Bartlett
Great Service. On time. Flexible with sudden changes & best of all provided very reasonable pricing. Flexible with payment method. Will use again and definitely recommend.
Rauf Asra